CSGNA is offering a number of online educational webinars throughout the year for CSGNA members. These webinars are led by expert healthcare professionals and researchers in the field of inflammatory bowel disease (IBD) and gastroenterology that cover a variety of topics.

Our live and interactive Q&A period provides participants the opportunity to get answers to their questions directly from the experts. Questions can be submitted ahead of time during registration or the live broadcast.

Can't join us live, register for webinar(s) and we will send you a link to the recording!

45 mins of education | 15 mins Q&A
Education Grants Provided By:
Dyssynergic Defecation And Anorectal Function Testing
with Matthew Woo M.D, University of Calgary | Tues, May 11 @ 1900 ET
At the end of this educational session, participants will be able to:
Describe anorectal physiology
Differentiate between different modalities of anorectal function testing
Gain an approach to the diagnosis and management of a patient with dyssynergic defecation
Target Audience: GI Nurses
Registration is free for members thanks to generous support from:
CSGNA 2021 National Partner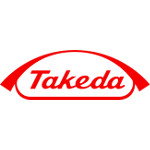 Virtual Education Sponsor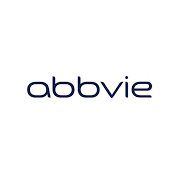 Consultant Gastroenterologist
 @
South Health Campus, University of Calgary
Dr. Woo is currently a Consultant Gastroenterologist at the South Health Campus, Calgary, Alberta and Clinical Lecturer in the Division of Gastroenterology at the Faculty of Medicine, University of Calgary, Alberta. He completed his MD, medical residency and adult gastroenterology fellowship training at Queen's University, Kingston, Ontario. Thereafter, he completed an advanced fellowship in Gastrointestinal Motility at the University of Calgary. He currently serves as co-director of the Gastrointestinal function lab at the University of Calgary and is program director of the Gastrointestinal Motility fellowship at the University of Calgary. His research interests include clinical and diagnostic aspects of gastrointestinal motility, connective tissue disease and functional anorectal disease.
Update on the Management of IBD:
Sequence Does Matter
with Dr. Marla Dubinsky | Tues, March 9 @ 1400 ET

Expert speaker: Marla C. Dubinsky, MD, Professor of Pediatrics and Medicine @Icahn School of Medicine at Mount Sinai, New York, NY

At the end of the session, participants will be able to:

1: Apply the pillars of care to the management of IBD
2: Identify the approach to sequencing IBD therapies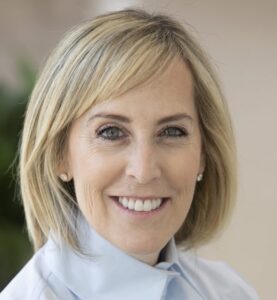 Dr. Dubinsky received her medical degree from Queen's University, Canada. She completed her pediatric residency at Alberta Children's Hospital, Calgary, Canada, and her clinical fellowship in gastroenterology and nutrition at Sainte-Justine Hospital at the University of Montreal, Canada. She completed her research fellowship in IBD at Cedars-Sinai Medical Center in Los Angeles, CA, where she served as the Director of the Pediatric IBD Center before going to Mount Sinai as the Chief of Pediatric Gastroenterology and Nutrition at the Mount Sinai Kravis Children's Hospital and Co-director of the Susan and Leonard Feinstein IBD Clinical Center. Dr. Dubinsky is the Co-Director of the IBD Preconception and Pregnancy Planning Clinic at Mount Sinai. She is the Co-Founder of Mi-Test Health and Cornerstones Health.

Dr. Dubinsky's primary research focuses on the influence of genetics and immune responses on the variability in clinical presentations and prognostic outcomes as well as therapeutic drug monitoring and positioning IBD therapies. Dr. Dubinsky's other interests include the impact of IBD on fertility and pregnancy. She is the Co-founder of WECARE in IBD, an organization dedicated to the health of women with IBD. She has lectured widely, both nationally and internationally, and has published in more than 200 peer-reviewed journals, including Gastroenterology, Lancet, JAMA, The Journal of Pediatric Gastroenterology and Nutrition, Inflammatory Bowel Diseases, and the American Journal of Gastroenterology.
Become CNA Certified
Gastrointestinal Health Foundation Webcasts
| | www.gihealthfoundation.org