Greater Toronto Chapter and the Golden Horseshoe Chapter
Spring Education Day - Saturday April 27th.
Free BadGut Lecture
Chron's Disease & Ulcerative Colitis
Featuring Dr. Richmond Sy, Gastroenterologist
Nov, 06 2018 | | St Elias Centre
750 Ridgewood Avenue,
Ottawa, ON
Phamplet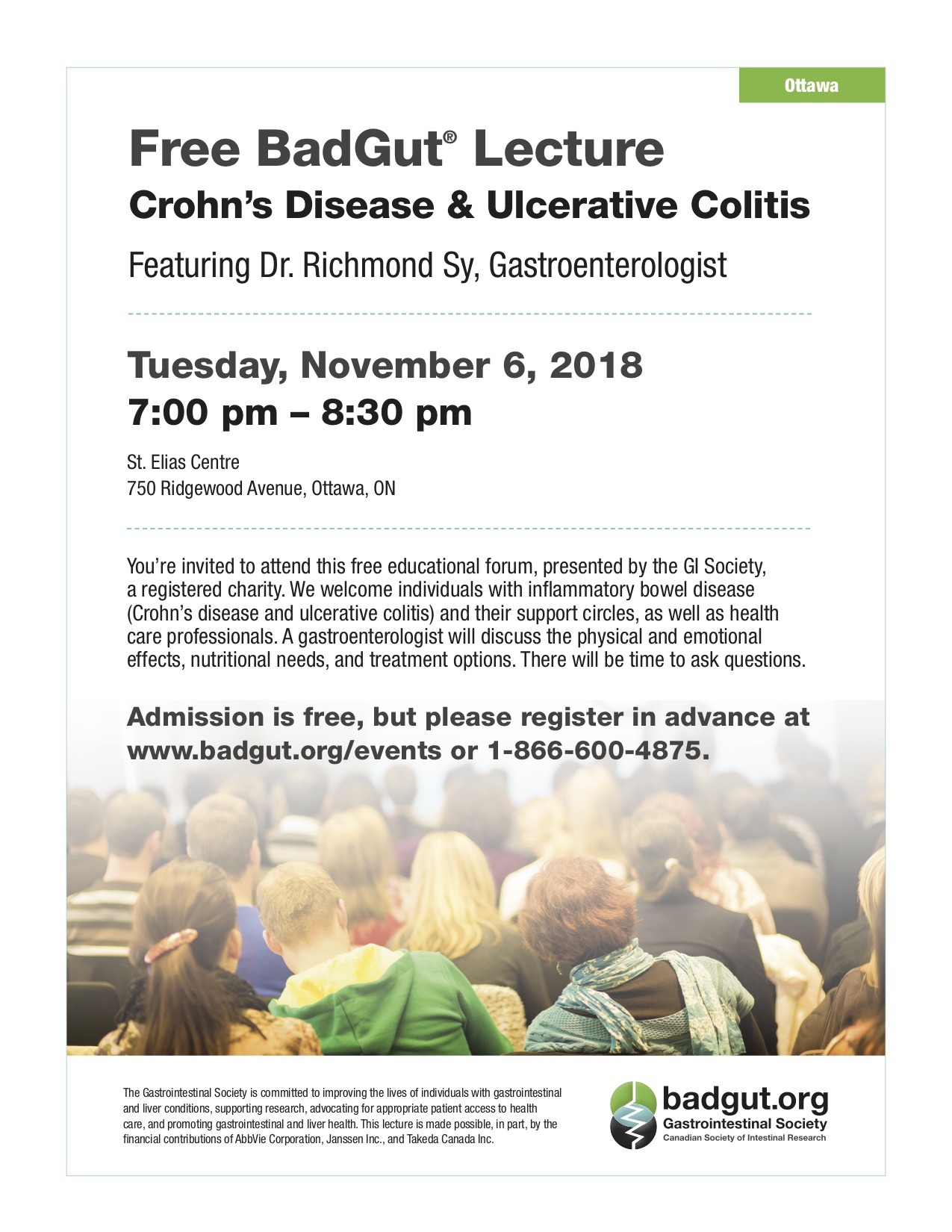 Conference Mauxdeventre
Maladie inflammatorie de l'intestin
Conferencirer: Dr Guy Aumais, Gastroenterologue
Lunde 5 novembre 2018 | | Centre Leonardo da Vinci(Salle Galleria)
8370 boul Lacordaire || Saint-Leonard, QC
Phamplet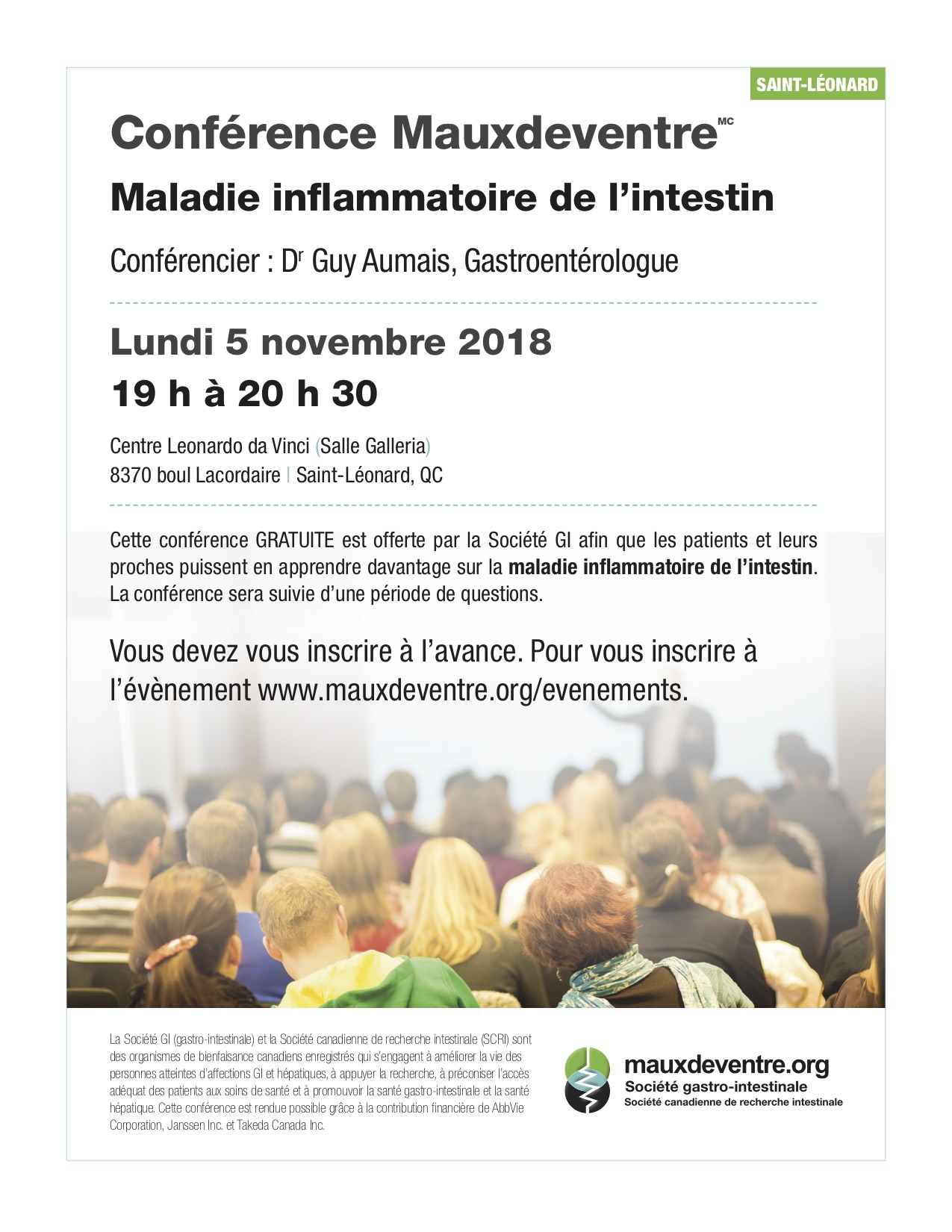 ---
Save the Date! 
Golden Horse Shoe Education day
Sat. April 14, 2018 - Cambridge Conference Center
Come for interesting topics, awesome vendors, great door prizes and connection with fellow GI associates. Hope to see you all there, and please share with your connections.
More details to follow.
Organizers: Christine Couture, Cathy Goodenough and Julie Light
CSGNA 2018 Registration Form Golden Horseshoe.pdf
---
Save the Date!
CSGNA Greater Toronto Chapter Meeting
Greater Toronto Chapter Meeting will be at St Michael's Hospital on April 28, 2018.
Agenda to follow.
Contact: Daysi Sandino, Chapter President, daysisandino@yahoo.ca
---